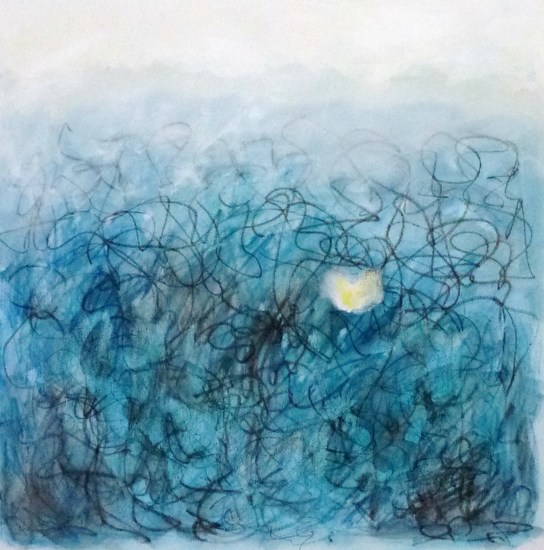 40 x 40 cm, © 2014, sold
Two-dimensional | Painting | Acrylic | on canvas
My grandmother died this year. The days after her death whenever I saw brimstone butterflies I had to think of her. As if her soul had been able to ride the butterfly and enjoying its gay path - visiting once more before eventually going home.