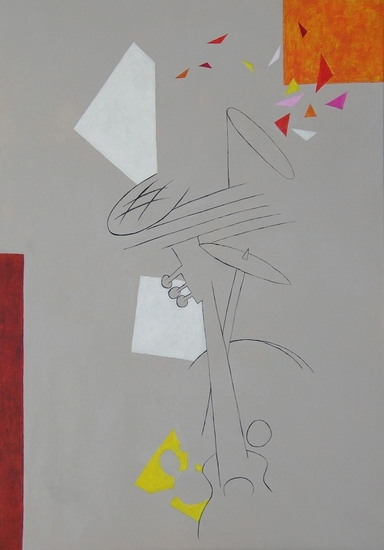 100 x 70 cm, © 2010, price on request
Two-dimensional | Painting | Acrylic | on canvas
Jazz is what happens, when you carefully position notes to create spaces that are filled with music - in the listener's head. It's the spaces, that make it come alive, the 'in-between'. Careful use of primary colors! Let the colors play around each other. The instruments are just tools, secondary to the music. Jazz fills dull spaces with life, brings light. It's passion! It's eternal and bridges gaps.