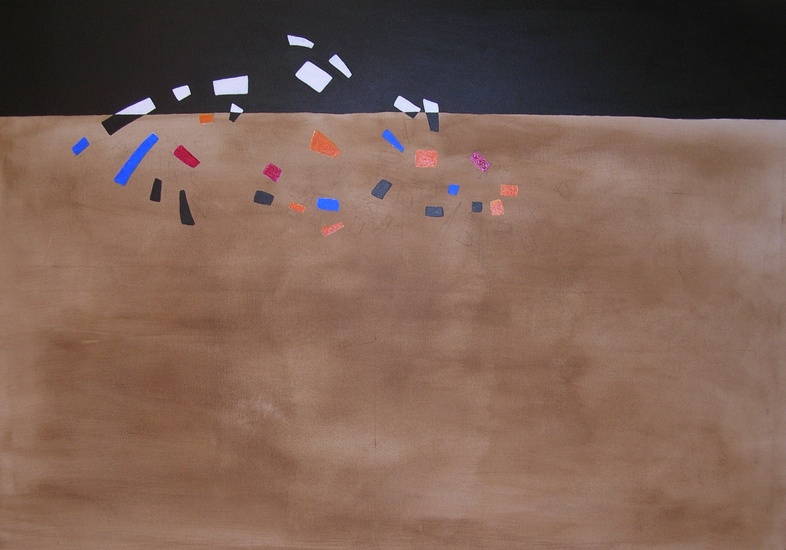 70 x 100 cm, © 2010, price on request
Two-dimensional | Painting | Acrylic | on canvas
If someone wants to buy the painting, make an offer. Proceeds will go to an organization of your choice, that benefits the victims of the Gulf Oil Spill (minus costs for shipping).
We have a fish in the painting, but turn it around, it's an oil soaked bird. The white represents the death caused by the oil, the black the oil, the colors the hope for survival.