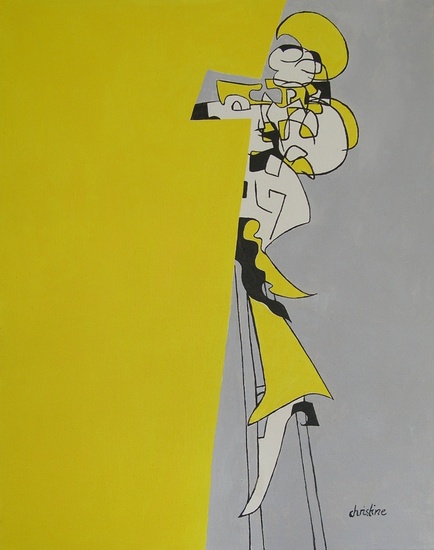 100 x 80 cm, © 2010, price on request
Two-dimensional | Painting | Acrylic | on canvas

I finished my paintings on yellow, red and blue. A big uni colored shape and a woman interpreting the color through shape. Long hours of trying to grasp and put on canvas what I had in mind... Obnoxiously Yellow was finished in no time and I had a pretty good idea of what to do with Cool Blue Magic. Red Hot was really the most difficult, because what's hot for a woman? Some think big butts are hot others not. It took me a night of insomnia and morning struggle with the canvas to get beyond body parts and focus on shape as I had done for the other two. The essence of 'hot' is a certain rhythm rather than a thing. It is where music meets painting. Same is true for the other two paintings of the series. Hear the obnoxiously yellow tune? or the cool blue magic? I do...