Tribute to Haiti Earthquake Victims 2010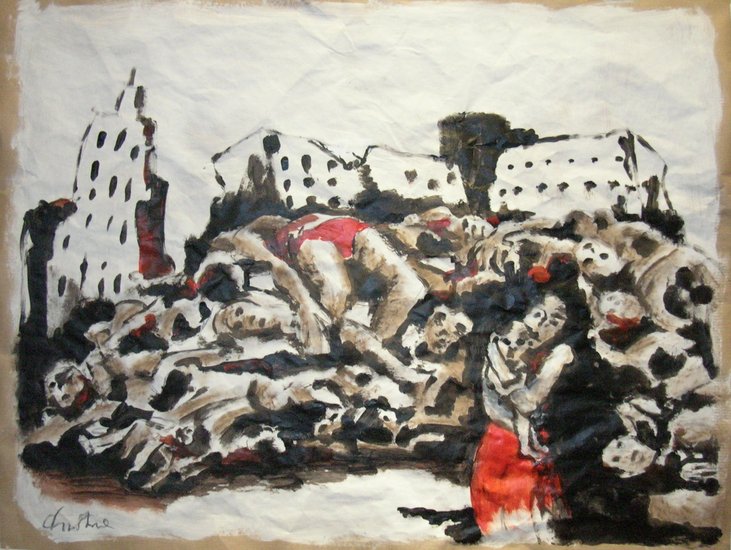 55 x 70 cm, © 2010, € 500,00
Two-dimensional | Painting | Acrylic | On paper
...no place to hide from the terror of the piles of lifeless bodies in the streets. I found my baby! He's alive and well. How lucky am I! Another day to spend with you! Happyness and hope among the tears, horror and hopelessness for the many. The proceeds from the sales of this painting will go to Yele Haiti Storm and Relief fund (go to myspace.com/yelehaiti for more information).