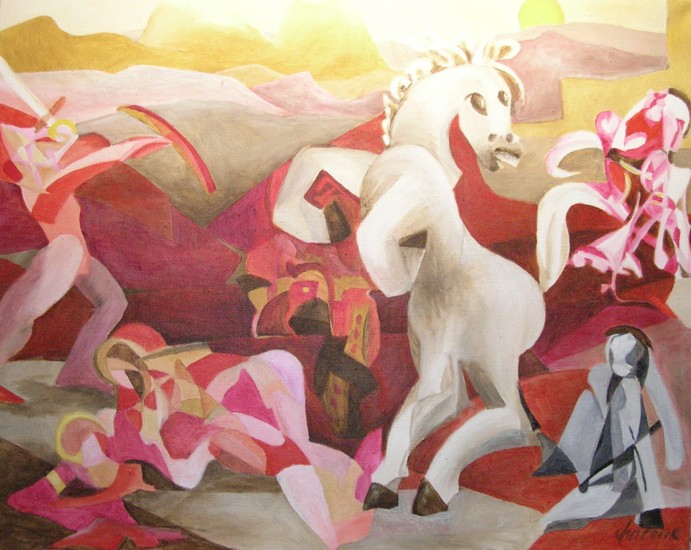 80 x 100 cm, © 2009, price on request
Two-dimensional | Painting | Acrylic | on canvas
The painting expresses the feeling of not quite fitting in. The gray men are just slightly different and even though they successfully take part in everyday life, they're left with a feeling of alienation - and, if there has been any doubt, the gray men have always been among us, even fighting on our side. You wouldn't even recognize them. But they - they know who they are.